If you decide remodeling is your best course of action, we can help you plan your project. From additions, to rearranging old rooms, to updating a kitchen or elevation; we can counsel you with cost effective solutions. We recommend you begin the design process before or during the contractor selection process. Some
contractors
have "in house" designers (Design/Build), but many prefer you have plans in hand before their visit to your home. Independent design by an experienced, qualified designer assures you get the best design to suit your needs, not someone else's. Additionally, all bids will be based on the same design. Selection of a designer familiar with remodeling helps insure a clear understanding of the complex issues involved.
Phyllis and Bill visit the site together for the
first meeting
to provide a combination of their complimentary skills. You will need to provide a copy of the survey of the home for reference. It is recommended all adult household members are present, and that alternate arrangements be made for young children to allow heightened focus on the project. Should you have already selected your general contractor, we encourage them to attend; they can be a great source of input.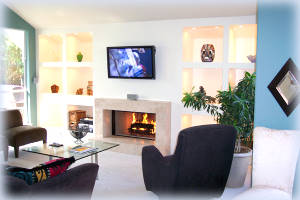 First meetings generally take an hour and a half plus, and are typically concluded with a rough concept sketch and a general consensus for the design. All additional meetings are held at the offices of eei. See
THE DESIGN PROCESS
for a step by step description following the Site Visit. See
COMPANY PROFILE
for more information about Phyllis and Bill's experience.
Our fees
are: $400.00 Site Visit/Inspection Fee due at the first meeting, plus $1.25 per square foot of affected area for the actual working drawings. Interior design consultation is also available at $90/hr. See exeptional interiors. Locations more than a 30-minute drive from our office are subject to additional travel charges.
Appointments
are made by phone and are generally available in five (5) to seven (7) working days. Late afternoon weekday meetings are available. No charge interview/visits to our showroom/offices are encouraged, please call for an appointment. Each phase of the design is completed in a maximum of ten (10) working days.
ADDITIONAL CONSIDERATIONS
•
Are you completely aware of the costs of remodeling?
They are notably higher than new construction because, among other things, there is demolition and its liabilities even before you start construction. Plus there is what we call "snowball effect" where you tend to say "Well, while you're here let's..." This can easily amount to 20%, or more, to the original cost estimates.
•
Have you taken into account the disruption of your home and lifestyle?
This includes (but, is not limited to) dust/dirt, noise, emptying areas that are to be worked on, storing said items, strangers around the house all day, and the seemingly eternal "waiting" on someone to show up to work.
•
You need to weigh the new value vs. the remodel cost added to the current value of your home. This figure can then be compared to current pricing on a new or another home. Don't forget to include the costs of selling your home, such as closing costs, real estate commissions, etc. when making this comparison. As you consider this, remember to take into account the "intangible values" of your current location; schools, neighbors, proximity, etc.
•
Will your neighborhood support this added size/value in your home?
This can be doubly important if you are planning to finance the remodel.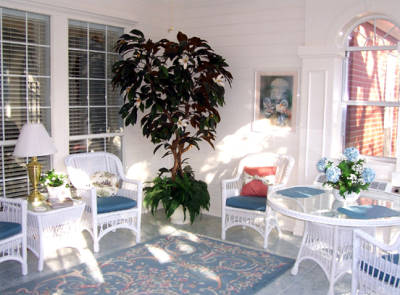 When interviewing
contractors,
ask about experience, deadlines, how budget over runs are controlled, similar complete projects, payment schedules, what warranty is provided, and do they have any certifications by national organizations such as
NARI
VERY CAREFULLY check references, asking if they know others who have used the firm, and would they use the company again. Be clear on scheduling, access to your home, and how any unexpected damage will be handled. Ask Yourself "Is this someone I want in my home for the next six months?" Remember that the lowest bid may not be the most prudent choice. Feel free to
CONTACT US
to discuss any questions you may have on this important decision. References and additional information available upon request.